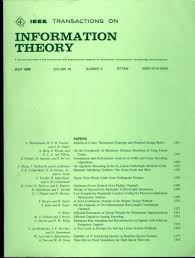 My paper "Forest Learning from Data and its Universal Coding" was accepted in the IEEE Transactions on Information Theory. The paper was partially presented at the 2016 IEEE International Symposium on Information Theory (ISIT-16) held in Barcelona, Spain.
The review took more than two years, but no substantial problem was pointed out. The paper proposes a modification of the Chow-Liu-Suzuki algorithm which learns a forest from a data set but also describes the history of the procedure. The story started with my old paper in UAI-93, Washington DC.
The photo was taken when I visited Spain for giving a talk at ISIT-16.